THE CABOCHON WORLD
Follow your star
make a wish
"A good wine comes,
before the vineyard,
from an idea that
can germinate only with time,
experience and passion"
THE CABOCHON UNIVERSE
Ciak, raise your glasses!
Elegant attire, crystal chalices and a harvest-home festival: it seems a film and in fact it is: "Cabochon" is a short "noir" to celebrate Luca Rabotti's 45 years at Monte Rossa and 30 at Cabochon.
It gained a place of honour at the international showcase Short Film Corner at Cannes in 2018.
PRESS
Wonderful words
about our stars
Press releases, articles, interviews: Cabochon always has something to say.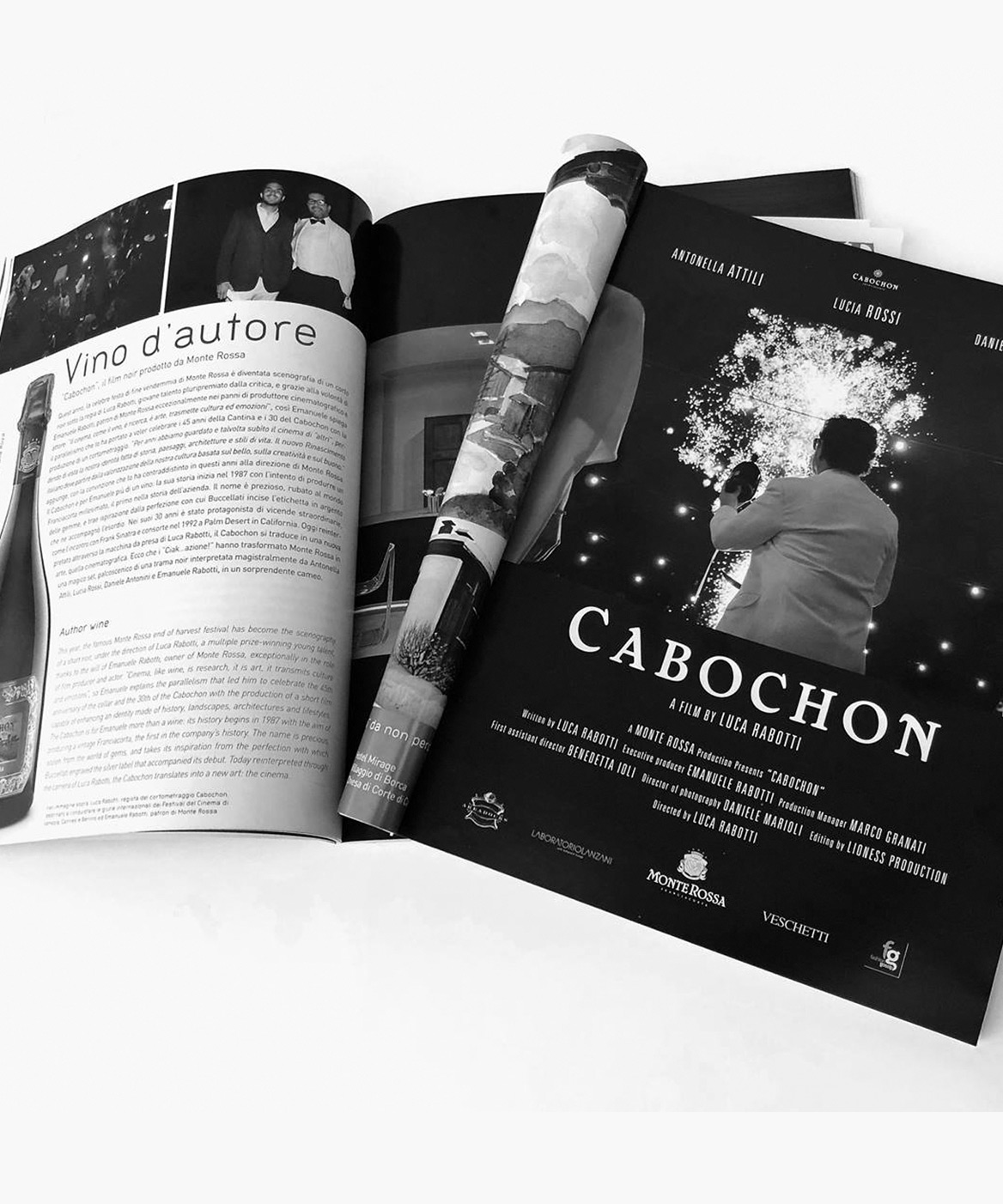 Events, special occasions, collaborations: Cabochon makes news.
CIN CIN
Subscribe to our newsletter
Keep in touch all the time with our winery and never miss even one chalice of news.